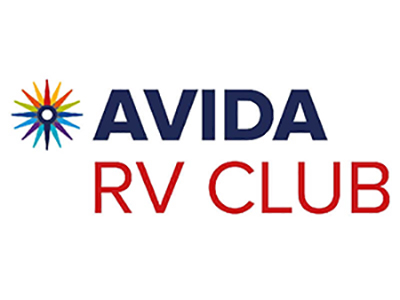 Since its inception in 2004, the Avida RV Club has grown at an astonishing rate. Now with over 8000 memberships, the club offers RV owners a platform on which to connect, share, learn and benefit from fellow RV owners, and the industry at large.
You do not need to own an Avida vehicle to join the Avida RV Club, in fact you do not need to own an RV at all. Membership is open to all individuals who are interested in learning and experiencing all that this amazing lifestyle has to offer.
The benefits of club membership are many. In addition to connecting you to likeminded individuals and helping you to learn, grow and discover all this lifestyle has to offer, club membership also entitles you to the following great benefits:
Roadside Assistance
An RV specific policy, offering RV owners peace of mind whilst travelling. Roadside Assistance is offered complimentary for two years when purchasing a new Avida RV – Sovereign Help for caravans and Advantage Help for motorhomes. Avida club members receive a free upgrade to Prestige Help (motorhomes only).
For owners of other brands, or Avida vehicles that are not brand new, RV assistance is offered for purchase, ensuring you have peace of mind whilst on the road. Please refer to policy documentation for full details.
Insurance Sponsored by Avida
Offering competitive and tailored solutions for your RV, Avida Insurance also offers additional incentives for Avida RV Club members including one free windscreen replacements per year and a free $10,000 contents insurance package when you take out an active policy.
Mail Forwarding Service
Planning a long trip? The Avida RV Club offers a free mail forwarding service. All you pay for is the postage, and we can send your mail anywhere within Australia.
Discounts and Benefits
Enjoy benefits and discounts at a wide variety of stores and locations. From spare parts and accessories to caravan parks, florists, cookware and all things in between.
Events and Safaris
Join fellow club members as we tackle iconic Australian road trips, or just get together for a sociable weekend. Offering all kinds of gatherings right across Australia, events are a great way to meet likeminded people and learn more about the lifestyle.
Preferred Parks
Stay at one of our many preferred caravan parks and enjoy the discounts and perks associated with Avida RV Club membership.
Mates of the Club
No one knows the ins and outs of a particular place better than the people who live there.
That's why we have introduced a program where members can contact, or be contacted by other club members who want to drop in for a coffee, a tour of your home town, offer a place to stay or supply the best tourist information.
Communication
There are many ways we keep in touch with you, our members. We offer a members only forum, seminars at our events and keep up to date with your needs through member surveys. More than that, we fill you in about what is going in the club with our monthly E-Newsletter and our quarterly Out & About magazine.
Get Involved
Initial joining fees are just $49.50 for the first twelve months. After that, enjoy annual renewal for just $30.00 per year or $50.00 when renewing for two years.
What are you waiting for? Learn how to get the most out of the RV lifestyle today!
For more information on how you can get involved, contact us on 1800 258 278 or email nfxzr@nivqneipyho.pbz.nh